This week's top stories include small business advice covering the following four topics:
Bots Emulate Any Audience You Want To Target—Here's How
How Entrepreneurs Can Create a Successful Online Course or Program
I was a control freak. Here's how I let it all go and became a better leader
How to Start a Blog (And Make Money) in 2021: Complete Step by Step Guide for Solopreneurs

Each week we scour all the top business-related magazines and newspapers for articles with the best advice for the small business owner, so you do not have to.
Bots Emulate Any Audience You Want To Target—Here's How
Forbes
Dr. Augustine Fou
I've written before about the inaccuracy of behavioral targeting. This is due to not only bad data, but also incorrect assumptions derived from the bad data. For example, deducing gender was only around 43% accurate, less than the 50% chance your ad would hit the right gender anyway, with no targeting at all [1]. In fact, some ad tech data sellers mark the same cookie (representation of a not-logged-in, anonymous user) as both male and female so they can sell that user as part of an audience to any advertiser targeting either male or female. How scrupulous of them.
But I had not gotten into examples of how bots trick marketers into spending more money (higher CPMs) on targeting them. Bots can deliberately simulate human actions and behaviors and also add themselves into desirable audience segments that advertisers want to target. Here's how.
Related Post: Ad Fraud – The Hidden Way Ad Tech Is Stealing Your Ad Dollars
How Entrepreneurs Can Create a Successful Online Course or Program
Startupnation
By: Dylan Ogline
It's no secret that online learning is ridiculously popular. Even before COVID-19 forced many businesses and industries to pivot online (or shut their doors completely), the e-learning industry was booming. In 2019, the e-learning market hit a whopping $200 billion in revenue, and experts are projecting the online course industry to surpass $325 billion by 2025.
As traditional education methods continue to lose relevance in this technology-driven world, it's obvious that online learning offers a huge opportunity for many business owners and entrepreneurs. Not only do online courses and programs create additional streams of revenue that are largely passive, they also offer targeted solutions to customers who are desperate for content that solves their problems. After all, who wants to spend two years doing theoretical work in an MBA program when you can learn a targeted skill from an expert in six weeks for a fraction of the cost?
Related Post: How Consultants Can Leverage and Scale A Business
I Was a Control Freak. Here's How I Let It All Go and Became a Better Leader
Fast Company
By: Tzury Bar Yochay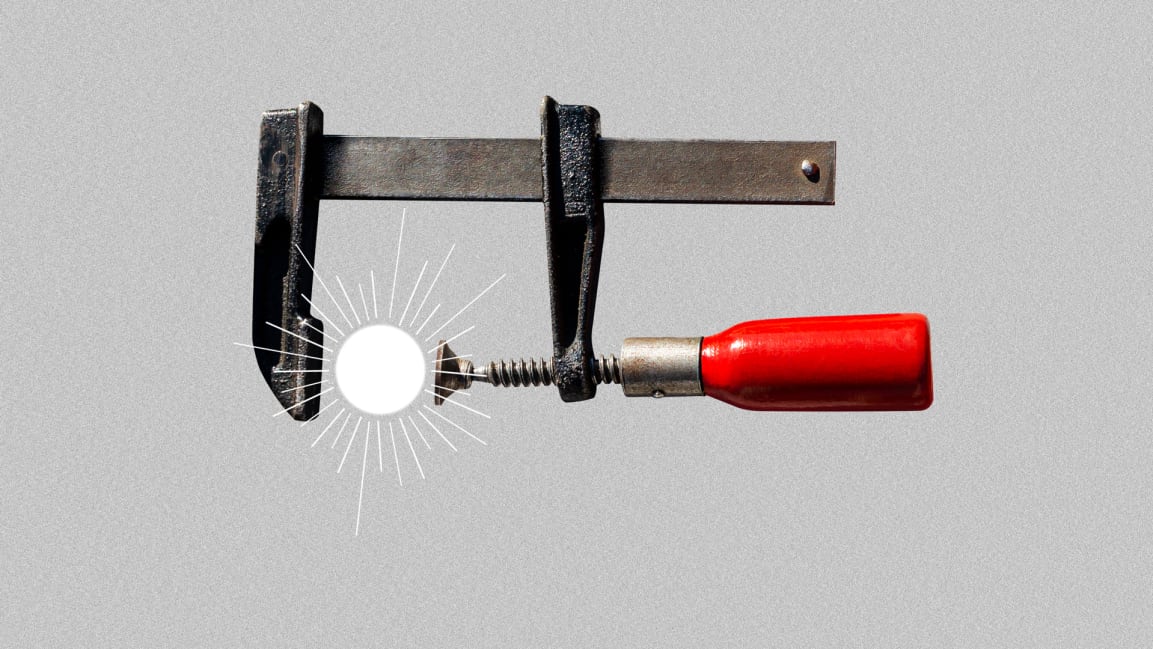 One morning, I sat down in our company conference room for what was to be an hour-long meeting with several colleagues to discuss a product-related matter. Since I had strong feelings and also had overheard a few corridor talks about the issue, I was sure I had the right solution. So I didn't intend to stay long.
"Listen, everyone," I said. "This meeting shouldn't be any longer than five minutes. Here's what we need to do."
Spoiler alert: The meeting didn't end happily. As the cofounder and chief technology officer of our cybersecurity company, I figured I had all the answers, and so I thought I was being helpful by cutting to the chase and saving us all time. But did I seem open to other ideas? Did those in the room feel empowered to express them? Did they leave the meeting feeling motivated?
Related Post: 7 Business Growth Stages – What CEO's Need to Know
HOW TO START A BLOG (AND MAKE MONEY) IN 2021: COMPLETE STEP BY STEP GUIDE FOR SOLOPRENEURS
YourLifestyleBusiness
By: Jo Barnes
If you'd love to know how to start a blog today and turn it into a lifestyle business you can run from anywhere in the world, then you're going to love this post!
I was motivated to write this guide by a friend who wants to start a cooking blog but was concerned she'd missed the blogging boat and was starting too late.
I'm here to tell you that blogging is not only alive and well, but absolutely the best way to start any online business, whether you want to sell services, digital products, or physical products.
What follows is your ultimate guide to starting & growing a money-making blog in 2021 & beyond, no matter what niche you're pursuing.
But this isn't your everyday 'How to Start a Blog' post.
The online world has changed dramatically since the first blog was published, and so I'm sharing strategies that are working right now and will continue to work as we move into a fast-changing future.
Let's go!
Related Post: The Value of a Blog Even If No One Reads It
IF YOU LIKE OUR CONTENT PLEASE SUBSCRIBE AND SHARE IT ON YOUR SOCIAL MEDIA CHANNELS. THANK YOU!