This week's top stories include small business advice covering the following four topics:
The Beginner's Guide to Keyword Density
Pricing for 2021
Social Media Video Made Simple: How to Easily Make Great Videos
Six Direct Response Copywriting Tips (and Examples)

Each week we scour all the top business-related magazines and newspapers for articles with the best advice for the small business owner, so you do not have to.
The Beginner's Guide to Keyword Density
Hubspot.com
By: Caroline Forsey
Keywords are a critical part of your SEO strategy.
Along with relevant content and optimized website design, ranking for the right keywords helps your site stand out from the crowd — and get closer to the top of search engine results pages (SERPs).
So it's no surprise that a substantial amount of SEO advice centers on keywords: Doing your research can help you select and rank for top-performing keywords in your market, in turn boosting user engagement and increasing total sales.
But how many keywords are enough? How many are too many? How do you know? And what happens if Google and other search engines determine your site is "stuffed" with keywords?
In our beginner's guide to keyword density we'll cover the basics, dig into why it matters, and offer functional formulas and simple tools that can help make sure your keyword strategies are working as intended.
Related Post: SEO/Keyword Primer
Pricing for 2021
Smallbiztrends
by: Barbara Weltman
No one can say with certainty how the economy will perform in the coming year or what new government rules will be imposed, but you need to make an educated guess. Why? So you can set prices for your goods and services and be profitable. Looking ahead, there are some additional expenses you will or may face that need to be factored into your pricing. Here are some areas to explore before fixing your prices for the coming year.
Related Post: Advice About Small Business Pricing Strategies
Social Media Video Made Simple: How to Easily Make Great Videos
Socialmediaexaminer
By: Michael Stelzner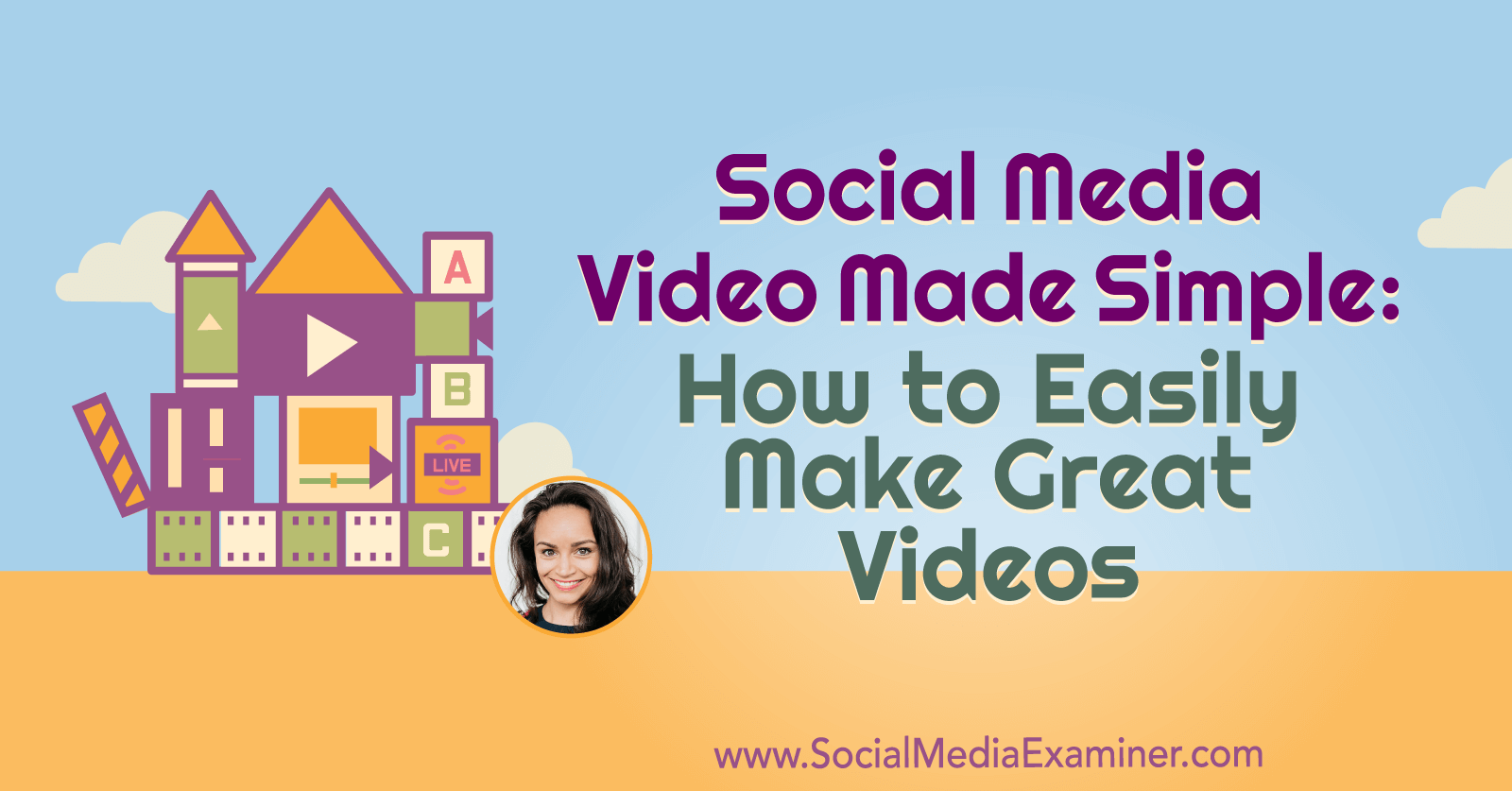 Want to use more video in your social marketing? Wondering how to get started?
To explore how to easily make organic video you can share on social media, I interview Pelpina Trip on the Social Media Marketing Podcast.
Pelpina is a video expert who helps businesses grow their visibility with online video. She's the author of Video Smart: Make Smartphone Videos Like a Pro and her course is called How to Make Smartphone Videos like a Pro.
You'll discover how to set up and record your video and how to include branding. You'll also find tips and tools to make the process of creating video easier.
Related Post: How to Find Customers That Will Buy from You Using Video Facebook Ads
Six Direct Response Copywriting Tips (and Examples)
Hubspot.com
By: Caroline Forsey
Connecting with potential customers is critical to boost interest in your website and drive sales conversions.
But this is often easier said than done — while many site owners understand the value of compelling content, creating copy that resonates with visitors is more complicated than it appears.
Here's why: Gone are the days of keyword-stuffed content designed only to drive up SEO values. When it comes to successful website marketing and sales campaigns, action is the driving force.
But with the typical consumer now owning and using at least three digital devices on average, the amount of time content has to make an impact is diminishing quickly.
To both boost up-front engagement and encourage immediate action, many businesses are leveraging a new approach: Direct response copywriting.
In this piece, we'll dive into direct response copywriting details, offer some actionable examples and provide six tips to help boost the benefits of direct response copywriting.
Related Post: How to Get Prospects to Read and Engage with Your Marketing Content
IF YOU LIKE OUR CONTENT PLEASE SUBSCRIBE AND SHARE IT ON YOUR SOCIAL MEDIA CHANNELS. THANK YOU!